I'll disclose the secret and present the world's best Nutella. The best news is definitely this one: "The world's best Nutella consists only THREE components". From only 3 ingredients you can conjure up such a grandiose spread for breakfast, for sweetening food or for spooning. You can also use it for cake fillings.
First of all, your nuts have to be roasted in the oven for about 5-8 min to get rid of the shell. Cooled nuts are coming now into the blender (same proportion as icing sugar) and are mixed until a smooth consistence . After 30 seconds mixing – stop the blender and place the mixture back in the middle with a spoon. This paste can be kept in the refrigerator for up to 3 weeks and for all nutella freaks – put some dark chocolate with the paste. The exact quantity, you'll find in the recipe below.
Too much promised? Tag me at #teamgauumenschmaus and let me see your homemade nutella.
Your's Gaumenschmaus
P.S. Recipe for homemade bread without olives and tomatoes – you'll finde HERE.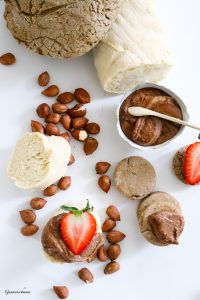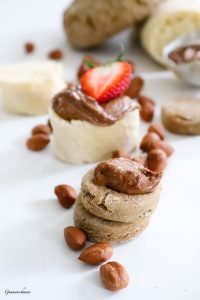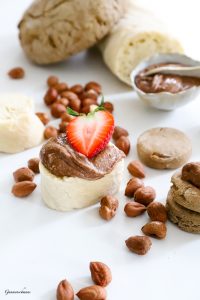 Preparation time: 15 min
Ingredients for aproxx. 600 ml:
300 g roasted hazelnuts (without shell)
300 g icing sugar
150 g dark chocolate coating
Preparation:
Mix nuts and icing sugar in the blender until a paste is formed. Then melt dark chocolate and mix with the paste – keep closed in a jar.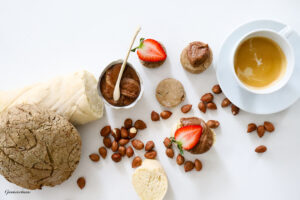 ---