Well, my dear  – where do you look for your inspirations? I dared to say YES. YES to the new Galaxy Tab S4 that reached my home a few weeks ago. I'm still looking after it – like a baby. The tablet is almost everywhere by my side. Do you know what the greatest thing about this LTE model is? With an additional SIM card, you can surf, work and look for ideas for new recipes on the road WITHOUT WI-FI. Because of my chocolate fever at the moment, i have to say, that i'm producing actually more sweet than spicy recipes. But HEY, it's just so much fun – finally being able to practice the know-how i get, to become pastry chef soon.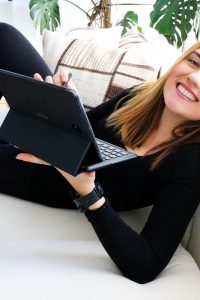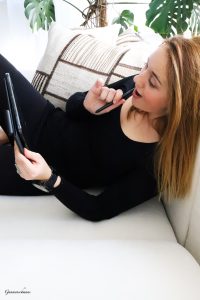 In addition to the tablet, a keyboard cover was included in the starter kit. Of course, this makes my work much easier. Sometimes my notebook is too big, but my mobile phone too small. With all its functions, the tablet has the ideal size. If I'm working without keyboard, i'm using the S-Pen. You can also select the touchpad, that's a matter of sympathy.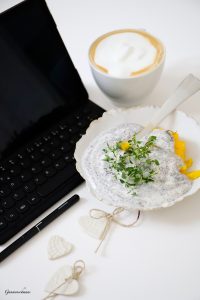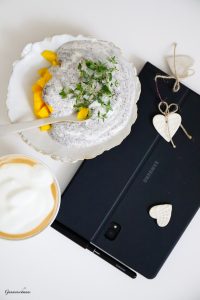 On travel dates, the tablet always has room in my pocket. It can be easily fished out and if I'm in a hurry to publish a blog post, the GalaxyTab4S is my first choice. But what else does the tablet have to offer? Look HERE.
When I put it into operation for the first time – Pinterest was the first app, i use. The first inspiration I turned into a recipe, was of course a sweet treat, petit fours. Ever done it before? These are absolutely sure of success and taste sooo good that we couldn't stop eating last weekend.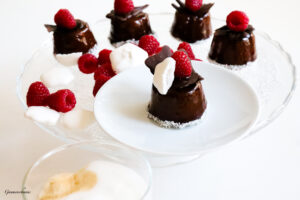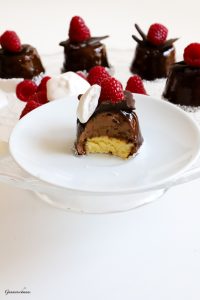 chocolate mousse petit fours
Preptime: more than 60 min
Ingredients for 18 Petit Fours:
biscuit
5 yolks
5 egg whites
1 pinch of salt
125 g sugar
100 g flour
25 g cornflour
filling
5 egg yolks (paseturised)
1 tbsp sugar
2 caps rum
200 g dark chocolate
500 ml cream
glaze
23 g leaf gelatine
280 ml cream
80 g cocoa
200 g dark chocolate
10 g butter
360 g sugar
110 ml water
Preparation:
For the sponge, stiff the egg whites. During mixing, add a pinch of salt. Mix yolks with sugar until creamy in a second bowl.
Next, put flour and cornflour together and mix it with the egg yolk mixture, then add your stiffed egg whites.
Put the dough on a baking sheet (35×20 cm) and bake it for 10 minutes at 190 degrees.
For the mousse, mix yolks and sugar in a water bath until smooth – remove from the water bath. Now quickly mix in the rum and the already melted chocolate (this part MUST go really fast – because the chocolate attracts to coating). Mix the cream until semi-stiff and fold it into the mixture.
Fill silicone moulds ¾ full with your chocolate cream, press a round-cut biscuit into each mousse centre, then freeze.
Meanwhile, prepare the glaze. Soak the leaf gelatine in water and squeeze out. Heat the cream to 80 degrees. Then add cocoa, soft chocolate (already heated) and butter. Stir in the gelatine. Heat sugar and water to 120 degrees in a separate pot, then add to the mixture and mix it well.
After approx. 90 min, put the tartlets out of the mould and cover with chocolate glaze.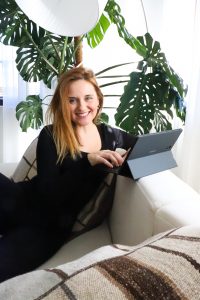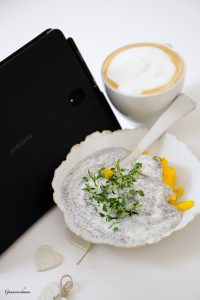 *advertisement
---
In cooperation with Samsung Austria!