This roulade you'll just have to try yourself – every bite melts on the tongue, no kidding! What I want you to say: Not only the flavor possibilities, but also another reason speaks very strongly for this sponge cake. This cake beauty is one of the fastest and easiest desserts ever. So off to the kitchen :)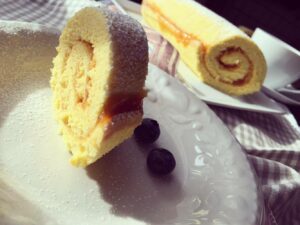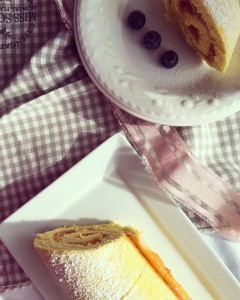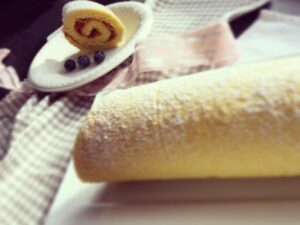 Preparation time: 45 min
Ingredients:
5 yolks
5 egg whites
1 pinch of salt
125g sugar
100g flour
25g cornflour
Apricot jam
2 Pck. Dr. Oetker vanilla sugar
rum
Preparation:
For the sponge, stiff the egg whites. During the beating add a little bit of salt. Meanwhile mix yolks with sugar until creamy in the second bowl.
Mix flour and starch, then mix it with the egg yolk mixture.
Put the dough on a baking sheet (baking paper) and bake it for 10 minutes at 200 degrees. Then you roll the hot biscuit like a roll on and let cool the biscuit. Make a dish towel wet and put it over the biscuit for getting the dough later easily detached from the baking paper.
Heat apricot jam with vanilla sugar and a shot of rum, slightly roll up jellyroll – brush – roll up and put your biscuit roll on a cool place.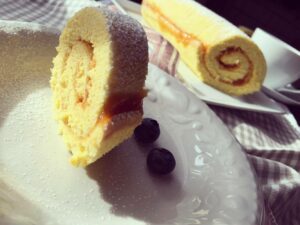 ---